Finding a 1 year anniversary gift for your partner can be challenging. You want to get it perfect, show your partner how much you love them, and make it something they will remember for many anniversaries to come!
Your 1 year anniversary gift is a special way to commemorate a relationship or marriage that has made it over the first-year hurdle, with many more years to follow! You can love your partner to death and know them like the back of your hand, but that doesn't mean picking out the right present.
No need to look any further. We are here to inspire you with ideas for 1 year anniversary gifts for him, gifts for her, date ideas, and everything in between! Keep reading to find the perfect ideas for one year anniversary gift for your love!
#1 Romantic Getaway
A perfect 1 year anniversary gift for him, her, or the newlyweds! Whether it is a mini-road trip or a full-blown international adventure, nothing is more romantic than celebrating a year together by going on a new adventure. Be sure to schedule an excursion and a romantic dinner for two to make the most of your trip!
#2 A Weekender Bag
No, your boyfriend or husband cannot go on the trip with the same old backpack or sports duffle. Help him upgrade, girl! Your partner will much appreciate a well-styled, properly structured weekend bag. It's a gift they are unlikely to splurge on for themselves, but it instantly elegance and quality to travel.
#3 Perfume or Cologne
The best compliment to receive is about how good you smell! Spoil your partner with a bottle of their (or your) favorite scent. Bonus points if you write a sweet love note describing why it reminds them of you and how happy you feel when you get a whiff of their signature scent.
#4 A Pair of Fresh Kicks
Is your boyfriend or husband a self-proclaimed sneakerhead? Show him how well you know him by surprising him with a new pair as his 1 year anniversary gift. This gift may require a bit more research and energy than the others, and you have to know your guy's taste pretty well. But if you get it right, he is going to go nuts!
#5 Cappuccino Machine
Does your love go crazy for a freshly made espresso or cappuccino in the morning? A cappuccino machine is a perfect 1 year anniversary gift – it may even be a gift for you, as well. Just think of all the cozy Sunday mornings spent snuggled up with a fresh, piping hot cappuccino.
#6 Digital Camera
Another excellent option for your partner or your favorite couple! Whether you're celebrating the first anniversary with your boyfriend or girlfriend or showering a pair of lovebirds with a spectacular 1 year anniversary gift, a brand-new camera is sure to blow their minds! This gift is exceptional as it helps to create more memories.
#7 Their Favorite Skin Care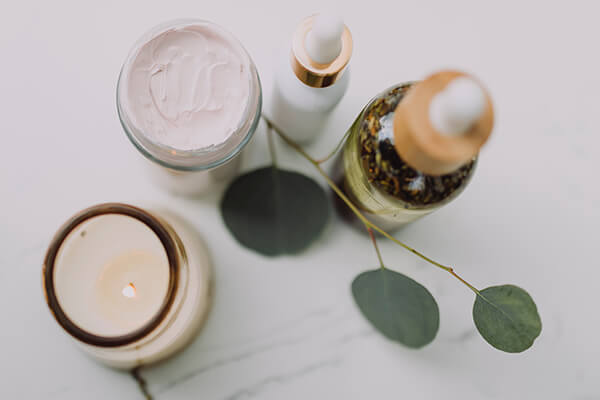 Don't be fooled. This one is not only for the ladies. Consider creating a (skin)care package for your love with all of their favorite goodies. Be sure to include their favorite cleanser, moisturizer, and any serums or masks they may be using. Your partner will be flattered that you are keeping them well-pampered.
#8 Personalized Art
Another great gift to give a couple, personalized prints, art, and accessories are an incredible way to show someone how much they mean to you and how much you care about them. It's taking the time to create the message or personalization that makes this gift extra special.
Feel free to visit our list of Quotes, Wishes, and Poems for 1 Year Anniversary. This page is a good start to perfectly craft your message to your loved one.
#9 Christmas Ornament
Spending the holidays together is an indicator of strength and commitment for any couple! Choosing a meaningful ornament as a 1 year anniversary gift for your partner or spouse makes the holiday season all the more sentimental. They will be reminded of you every time they see the ornament hanging from the tree.
#10 Spa Gift Set
Some ideas for 1 year anniversary gift don't require much effort to pull off. Whether it's nail goodies, a foot spa, or exfoliating scrubs and decadent skin butter, an at-home spa shows that you care deeply about your partner's self-care. Make this 1 year anniversary gift even more special by treating your partner to an at-home spa treatment complete with a massage and foot rub!
#11 Jewelry
Jewelry is often written off as too conventional, but it can be an incredibly thoughtful 1 year anniversary gift to give to anyone! Taking the time to pick out the perfect necklace, bracelet, or earrings shows your partner that you have a sense of who they are and what best represents them. We don't care if you're a man or woman; we all love shiny things.
#12 A Luxe Candle
Very on-trend, luxury candles are making their way onto everyone's wish list. Surprise your lovely lady with a luscious, richly scented candle for your anniversary, and they will be ecstatic! If it is a 1 year anniversary gift, look for a brand that offers personalization or engravements.
#13 A Watch
This is an excellent 1 year anniversary gift for her or him! Choose a watch that matches their everyday style, or splurge on a model for special occasions. Whichever you choose, your partner will love this classic and elegant gift. This is also another excellent opportunity for personalized messages.
#14 Night Sky Print
An especially sentimental gift, a night sky print displays the position of the stars, planets, and moon in the sky on any selected date, location, and time. This is a popular gift for one-year wedding anniversaries, as couples usually choose to showcase the night they got married or the night they met. Combine this with one of our other ideas for 1 year anniversary gift and make the event more memorable!
#15 A Luxurious Sheet Set
A fantastic 1 year anniversary gift, sheet sets go a bit under the radar, but these are the perfect gift for any couple. Choose something that is of higher quality. It is best to splurge a bit on gifts that are also considered everyday items to make the whole gift-giving experience more luxe.
#16 Top Shelf Champagne
There is no better way to say "I love you" than with a toast to your first year! Choose a bottle of top-quality champagne and elegant flutes to celebrate the occasion appropriately.
#17 A Pair of Wireless Earbuds
Quite the splurge, but a handy 1 year anniversary gift for your loved one. This is great for a partner who is a bit of a techie or music lover, as it lets them wirelessly enjoy all of their favorite movies, music, and YouTube videos without causing too much noise.
#18 Workout Gear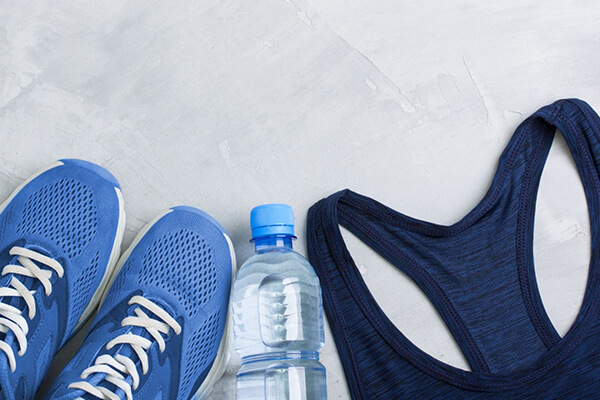 Everyone loves working out in a high-quality and aesthetically pleasing gym outfit! There are so many styles and types to choose from, and you are sure to find the perfect match for your love. Pick up a matching set for your partner so they can get their sweat on in style.
#19 Picnic in the Park
Sometimes it is better to forego the material gifts and opt for an experience. Take your partner or spouse to a beautiful and peaceful park for a day filled with delicious treats, relaxation, and cuddles on the blanket. Don't forget a good bottle of wine!
#20 Treats
Whether it is candies, chocolate, baked goods, or artisan coffee, you can't go wrong with an edible present! Go for yummy comfort foods to relax and calm your boo or opt for luxe chocolate or dessert set to indulge your partner.
#21 Workout Equipment
If your boyfriend, girlfriend, or spouse is especially interested in fitness, why not spoil them with something they will likely use every day! One of the best ideas for 1 year anniversary gifts is a wide range of equipment to choose from – everything from state-of-the-art treadmills and bikes to more portable pieces such as yoga mats or a resistance band set.
#22 Take a Hike
Find a gorgeous park (bonus if there is an overlook or perfect sunset location), grab some delicious snacks and lace-up boots for a day spent amongst the critters and the trees. Active couples will love this sporty take on a typical date idea.
Perhaps, you're still looking for more dating or celebration ideas. Take a look at this page – Amazing Ideas for a 1 Year Anniversary of Dating to Relive and Reminisce
#23 Photo Album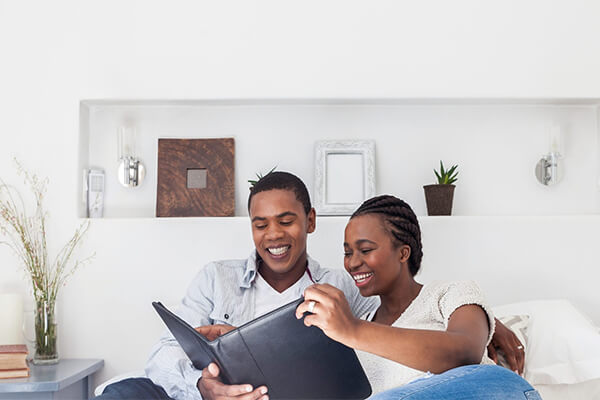 A fantastic 1 year anniversary gift to give to a couple, putting all of their best memories on display, is a spectacular way to celebrate the year of love. This will be a gift that they cherish for years to come.
#24 A Spa Day
If your partner has been stressed or busy with work, why not gift them a trip to the spa for a massage, facial, or complete pampering package. They will be thankful and delighted by the quiet time and indulging.
#25 Flower Arrangement
A flower arrangement is a classic 1 year anniversary gift for a reason. If you know your partner's favorite flowers, you can work with a florist to create a custom arrangement around that particular option. If not, florists and even grocery stores will have prepared arrangements that you can choose from. For a bonus, combine this with the other options on the list for the perfect gift combo.
#26 Tickets to a Show or Concert
One of the best ideas for 1 year anniversary gift is to give tickets to a show or music event to your favorite couple! They get to create more fun memories together and will likely be thinking of you the entire time.
#27 A First Edition of Their Favorite Book
This sentimental old-school 1 year anniversary gift aligns with the traditional paper gift for first-year anniversaries. Finding a special or first edition copy of their favorite novel or author will send them over the moon!
#28 Don't Forget The Card…
While the card may sometimes be a last-minute addition to your gift, that doesn't mean that it can't add that perfectly personal touch. With a free and printable card, you can save money and time while adding a very thoughtful touch to your gift!
The Bottom Line
Choosing a 1 year anniversary gift does not have to be an unimaginable challenge. Think about the person or couple and what they value or what they are missing from their lives at the moment. The best thing you can do to choose the perfect gift is to employ a fair amount of consideration and thoughtfulness. Because, after all, the thought and time invested in picking the ideal gift are even better than the gift itself.