Finding anniversary gifts for parents can be quite a challenge! If you are married or have been in a relationship for a long time, it is probably much easier for you to understand the incredible milestone of any anniversary. When your parents have been married for a long time, it takes hard work and perseverance to make it past those milestone anniversaries.
Knowing what to get your parents to show them your respect and appreciation for all that they have done for you can seem like an overwhelming task. Luckily, we have twenty-six different options for you to explore! By the time you get to the end of this list, you will find the perfect anniversary gift for your parents.
#1 Personalized Wine Glasses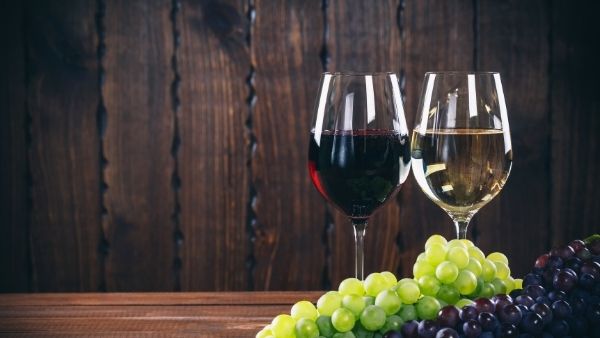 A set of simple yet elegant wine glasses with a personalized engravement are sure to delight your parents on their anniversary. You can try a classic personalization like your family name, meaningful quote, or even something funny!
#2 A New Centerpiece
Gifting décor can be a bit stressful, but if your parents have a distinct taste or you understand them well, then this may be the perfect gift for you to give to your parents on their anniversary! Whether it's a centerpiece for their living room or their dining room, a new piece of décor makes a fantastic gift.
#3 Matching Husband And Wife Mugs
Custom mugs made for couples are not just a fun way to show your parents how much you care about them, they are also a daily reminder that you are thinking of them all the time.
#4 Luxury Candles
Your parents likely take great pride in the home that they have spent their entire lives making. Nothing would make them happier than to create a warm, inviting, and cozy environments with a luxurious, heavenly-scented candle.
#5 Sound Wave Art
Sounds waves have a fantastic way of making alluring and exciting pieces of art. Using a sentimental sound, such as your parents' wedding song, makes the ideal anniversary gift for parents.
#6 Customized Family Name Signs
Personalizing a piece of wall art makes a fantastic anniversary gift. The best part of this gift is that it will always be a significant gift, not just for your parents, but for your family, as well.
#7 A Cheese Board
Do mom and dad love to indulge in their favorite glass of wine? Nothing pairs better with a great glass of wine than some yummy cheese. Giving the gift of an elegant cheese board will delight their love of finer treats.
#8 A Scrapbook
If your parents are the sentimental type, then nothing will make them feel more loved and appreciated on their anniversary than a book filled with the pictures and memories of the life that they have built.
#9 Give the Gift of A Getaway
IF your parents love to travel, why not give them a gift that can take them to new places? Whether domestic or international, a vacation will bring so much excitement and adventure to their lives, and they will never stop thanking you!
#10 Silver Plated Photo Frame
If your parents celebrate their 25th anniversary, you should gift them something silver, as this is the traditional symbol of this milestone. A silver-plated photo frame, complete with a meaningful message, is something they will cherish forever.
#11 A New Flatware Set
Parents who love to entertain will be delighted by this gift! Choose a modern but timeless set in either gold or silver, and watch their faces light up as they open their new gift. A set of new flatware is perfect for all of the big family gatherings to come.
#12 Ancestry Kit
This may secretly be a gift for the entire family, but don't worry, we won't tell! A DNA or ancestry kit is a fun way for your parents to explore their history and heritage. Your parents will love to do a deep dive into the history of their families.
#13 New Sheets
Parents typically have the habit of not overindulging in themselves. New sheets make an excellent anniversary gift for parents. Gifting them a luxury sheet set gives them the gift of good sleep night after night.
#14 A Cooler Table
If your parents like to throw barbecues and other outdoor parties, a more relaxed table is a fantastic accessory to have on hand. This two-in-one-table not only serves as a cocktail or side table, but it can be filled to the brim with ice to keep all of the adult beverages nice and chilled!
#15 Digital Photo Frame
If your parents have been together for a while, chances are there are countless memories that you and they have captured over the years. Your parents are sure to love this digital gallery showcasing all of the pictures they have of the children, grandchildren, friends, and other loved ones.
#16 Mobile Photo Printer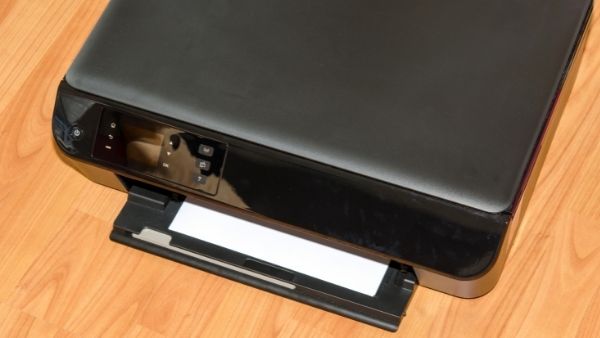 A great anniversary gift for parents is a mobile photo printer then can be used to print pictures directly from your phone or other camera device. The next time you send your parents a photo, they can print it just as quickly as they'd like.
#17 Personalized Throw Blanket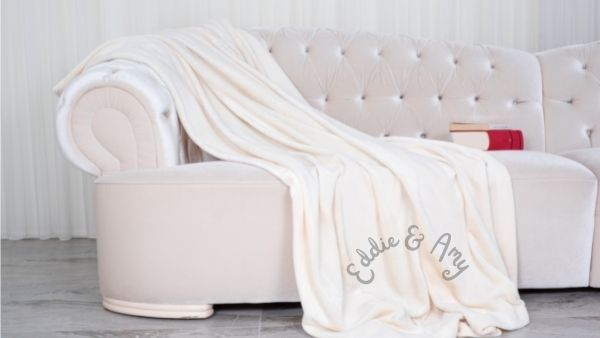 There are so many different kinds of personalized and customizable throw blankets that you can purchase for your parents' anniversary. You can find ones with pictures or others with words and names stuck into the blanket.
#18 Personalized Planters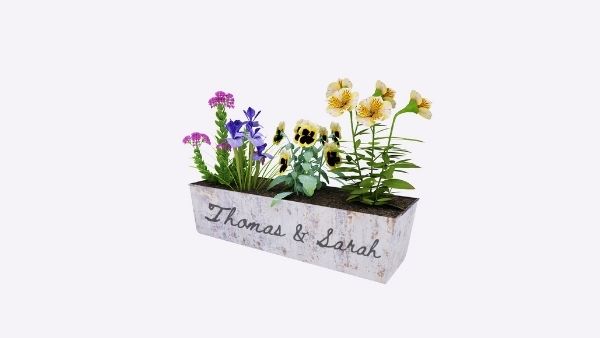 For the parents who love to garden, personalized plants are a thoughtful and useful gift! They will enjoy this gift for years to come! There are many different designs and colors to choose from, so you are sure to be able to find something that applies to their taste and style.
#19 A Framed Parent's Poem
A personalized poem is a beautiful frame that is sure to get the tears flowing on your parents' anniversary! There are many different ordering platforms throughout the web that allow you to create customized literary works that can be used to give unforgettable presents.
#20 Newspaper Gift Box
Many newspapers have gifting options that allow you to gift headlines over the years based on a specific date. Giving a set with the front pages from the date they said I Do is sure to delight them on their anniversary. This is a truly sentimental and thoughtful gift.
#21 A Couple's Massage
Your parents work hard! Give them the gift of relaxation for their anniversary. Book them a couple's massage so that they can become reconnected in a relaxing and refreshing setting. Whether it is just for one day, or a mini weekend getaway, this is a lovely anniversary gift for parents.
#22 A Couple's Retreat
There are couple's retreats all over the world that cater to couples traveling together. Some are just simply adults-only hotels, while others are more involved with activities and excursions. Choose one that best suits the personalities of your parents! You are giving them a priceless gift in the form of quality time.
#23 New Luggage
If mom and dad are going on a new trip, then they likely need new luggage! There are so many amazingly functional and incredibly stylish designs to choose from. Picking out a set that is durable while still adhering to their style is your best bet.
#24 Espresso And Cappuccino Machine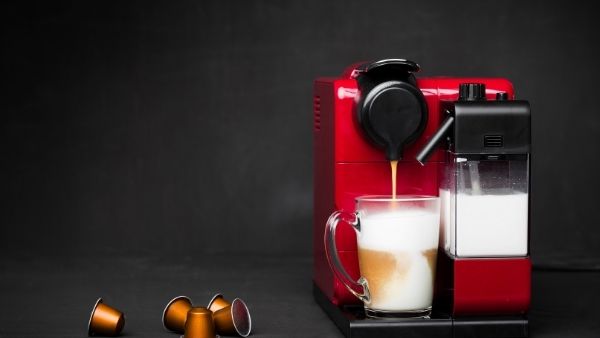 Some people are ready to upgrade from their drip coffee routine. If that sounds like your parents, than it may be time to gift them a new espresso machine! Many of these come with countless features for those looking for a little more pizzaz.
#25 A Family Party
As long as they won't mind a little surprise, an unexpected anniversary party held for your parents is a way to gather all of the people that they love in a single place. Having something outside where they can play in the sunshine and everyone is comfortable walking around and hanging out.
#26 Free Printable Anniversary Cards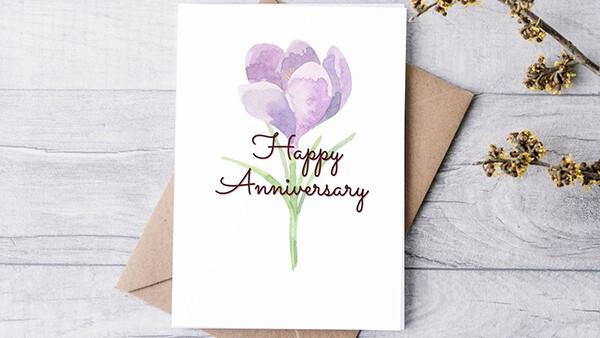 Even after you find the perfect gift, it is usually standard practice to add a card. Sure, you can head to the local store and pick out a generic card, or you can print out a free one! This easy and affordable option lets you choose the perfect card and add a personal message.
The Bottom Line
Parents may not be the easiest people to shop for, especially when it is such a momentous day! Finding something that is both sentimental while also being exciting and useful can be a difficult task, but once you find the perfect gift, your parents will be ecstatic, thankful. They will likely remember it for the rest of their wedding anniversaries. Finding anniversary gifts for parents does not have to be hard, it just requires a bit more work.