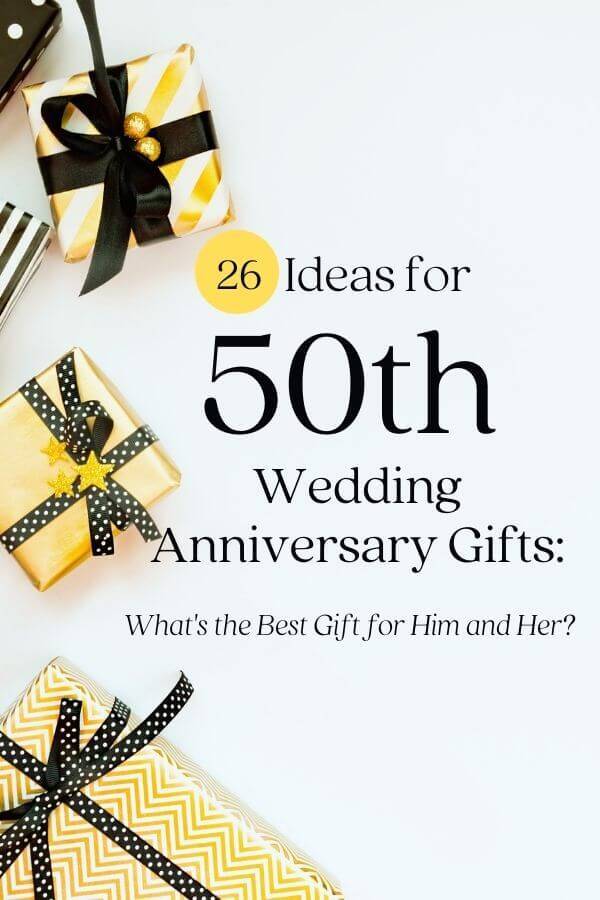 With these 50th wedding anniversary gift ideas, there are many great options to choose from. When you have spent half of a century together, making memories, growing your family, and supporting each other's dreams, making it to your 50th anniversary is a significant accomplishment.

There is no way that you have made it the past fifty years with only a few highs and lows. However, it is clear that you and your partner, or maybe your favorite couple or parents, know how to handle anything that may have come their way. You've kept your bond strong, and that is something worth celebrating with a fantastic gift.
 As you may already know, the 50th wedding anniversary is the golden anniversary, so it is no surprise that both the traditional and modern gift to mark the 50-year occasion is gold. To help you find a gift for your husband, wife, or the special couple in your life, we compiled a list of all of the best gifts to give for the momentous occasion!

Whether you need a gift that is as big as the occasion or something more intimate and personal, there is indeed something on this list that will spark your imagination. Keep reading to see all of our favorite ideas for 50th wedding anniversary gifts!
Gifts Made of Gold
1. A Gold Watch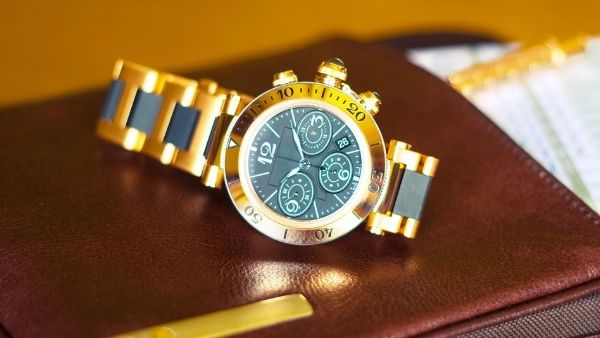 A gold watch is an excellent gift for both him and her. It is also an appropriate 50th wedding anniversary gift for parents. Find a watch that pairs well with their everyday style. Your husband or wife will be delighted to receive such a symbolic and beautiful gift! Plenty of brands sell gold watches of excellent quality and the top style.
2. A Pair of Gold Hoops
Your wife will love a new pair of gold hoop earrings! They pair well with everything and are a classic statement piece that never goes out of style. If this is one of your top 50th wedding anniversary gift ideas, you should know that there are many different sizes and varieties to choose from, some of which include diamond settings or other jewels.
3. Gold Chandelier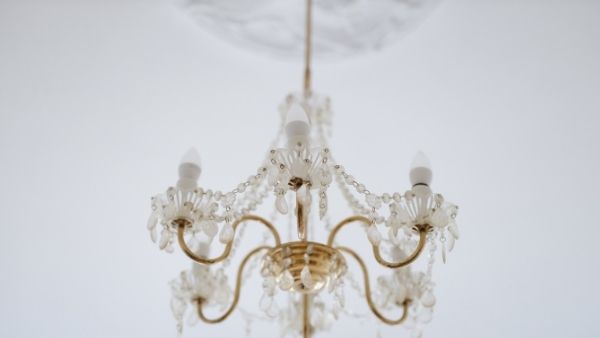 This gift is a bit of a splurge but will blow away your husband, wife, or the special couple in your life. You can choose from many different designs to perfectly fit the décor of your recipient's home. Whether it is for the foyer or to sit above the dining room table, it will be a gift that they will never forget.
4. Gold-Rimmed Sunglasses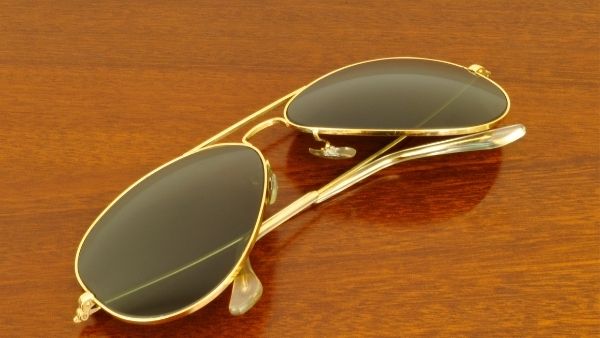 Does your husband or wife love a pair of classy shades? A pair of gold-rimmed Ray Bans, or a similar style, is one of the classic ideas for 50th wedding anniversary gifts. Choose from many different styles and shapes of frames to find a pair perfectly suited for your recipient.
5. Gold Flatware Set
For those special occasions when the entire family is gathered around the table, nothing screams celebration and occasion like a fancy, gold flatware set. Find a gorgeous set in a classic shape, and you will be sure to add a bit of class to every place setting.
6. Gold Accented Luggage Tags
50th anniversary gift ideas should be marked with a promise of more adventures to come! If the special person on your list has a fondness for travel, why not get them a set of luxurious luggage tags to ensure they never lose their belongings at the airport! Look for a classic-shaped set with contrasting colors to really wow them!
7. Gold Serving Cart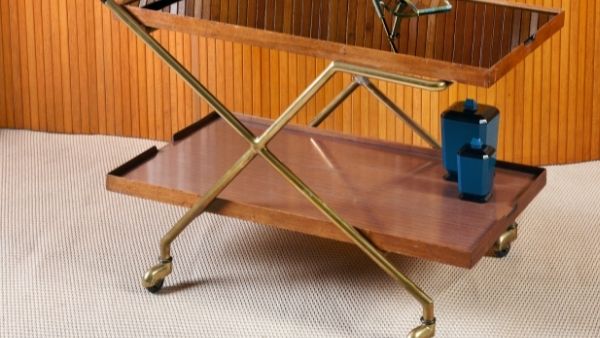 A compact, the gold serving cart is excellent for the couple who loves to entertain! A serving cart is a fantastic way to keep all of your favorite glasses and bottles conveniently available to entertain a few guests. This is an excellent option for a 50th wedding anniversary gift.
8. Gold Skincare
If your wife loves all things skin and makeup, why not spoil her with some gold-infused skincare items. There are plenty of options – masks, eye patches, moisturizing creams, the possibilities are endless! This is a genuinely symbolic and thoughtful 50th wedding anniversary gift.
9. Gold Acupressure Ring Set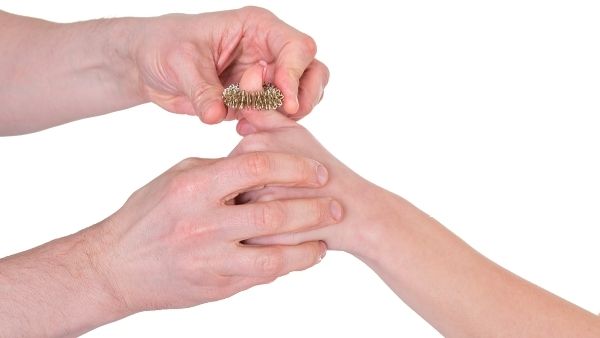 Is your partner a bit of a fidgeter? Or maybe they are just a bit anxious? A set of gold acupressure rings is a discreet and lovely way to help them manage their nervous energy. They come in many different colors, including gold, and look just as pretty as they are functional. This is a perfect gift for those who need a little bit more relaxation in their life.
10. Kitchen Aid Mixer in Champagne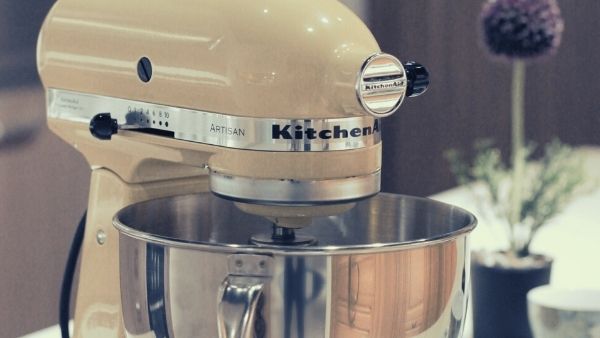 Know a couple that absolutely loves to cook together? Both professional chefs and home cooks agree that this mixer is a notch above the rest. They will be able to cook delicious new meals together and create many more memories to come! The gold color will match any kitchen décor seamlessly. It's the perfect 50th wedding anniversary gift for parents that love coming up with unique creations together.
11. Gold Grow House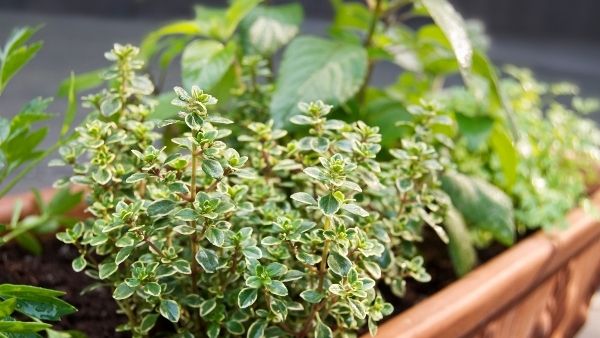 A well-designed grow house is a perfect 50th anniversary gift for those who like to grow their own herbs like rosemary, basil, and thyme. It can be hung on the wall for those with little space or kept on a counter or greenhouse if more space is available. A quality grows house is a great way to get your herbs fresh from the source.
12. Gold-Plated Tall Shelf
Does your husband or wife need a shelf in their study or home office to house all their books and prized possessions? A tall gold shelf is a perfect place to store all those decorative pieces floating around the office or the house. 
13. Gold Rollerball Pen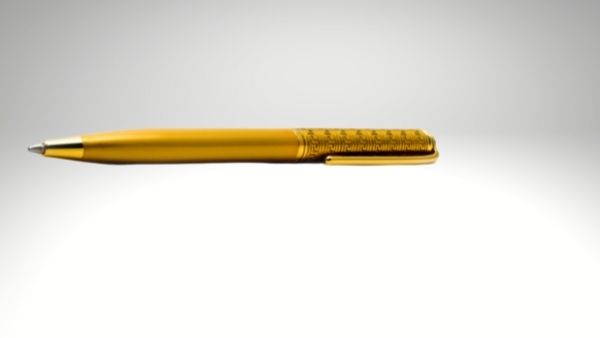 Another great gift for someone who spends a bit of time at the office is a gold-filled rollerball pen that is elegant and writes smoothly and effortlessly. Whether for your husband or your wife, they will love this 50th anniversary gift as they showcase it on their desk or their padfolio.
14. Gold Candlestick Holders
If your favorite couple has a knack for classic décor, consider 50th wedding anniversary gift ideas that lend a traditional touch to their dining room table. A pair of gold candlesticks with a couple of glowing candles creates a perfectly warm and inviting space for a romantic dinner for two.
15. Gold Necklace
Need a gift that will take your wife's breath away? Why not combine gold with a few diamonds to take your 50th anniversary gift to the next level? It is a gift that will look incredible with everything she has, and she will never forget how special of a gift you have given her.
Gifts Without the Gold
16. Personalized Snow Globe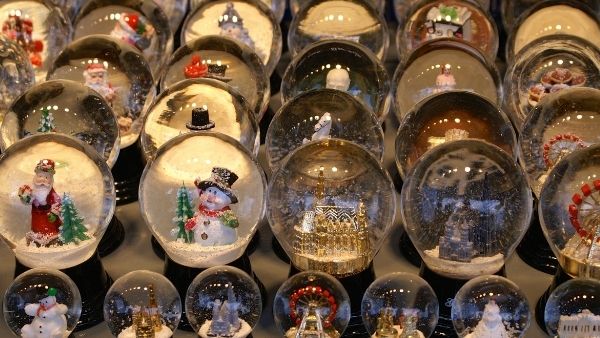 Whether your loved ones are a pair of snowbirds who like to travel down south for the winter, or they enjoy nice snow up north, a lovely snow globe is a thoughtful and kind keepsake. An heirloom-like piece is a sure way to melt their hearts and a fantastic way to celebrate the occasion.
17. 50th Anniversary Sculpture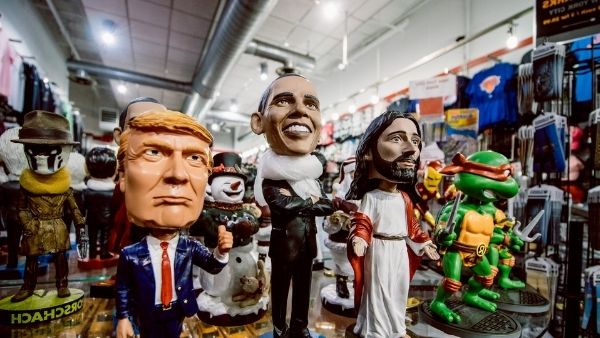 Looking for fantastic and fun ideas for 50th wedding anniversary gifts to give to your parents? A unique and personalized bobblehead figurine set is sure to get them laughing hysterically. They will appreciate the joke's good humor and love the customized figurines' extra personal touch.
18. A Scrapbook
Why give a gift when you can give a treasure. A personally made scrapbook filled with over fifty years of memories is an incredible gift to give the lovely couple on their anniversary. Give them a walk down memory lane as you share photos of their life and the family that they have created over the past fifty years.
19. A Backyard Celebration
This is genuinely an incredibly wonderful 50th wedding anniversary gift for parents. Throw them a party with their closest family and friends to commemorate their union. Hire a DJ, place photos of their memories together all around the house, and serve great food and drink as you all dance the night away.
20. A Bottle of Wine From the Year They Were Married
This is an excellent 50th anniversary gift! Whether it is for your partner or a special couple, a bottle of wine from the year that they were married is not only a luxurious gift, and it carries a tremendous amount of sentimental value.
21. Custom Parent Portrait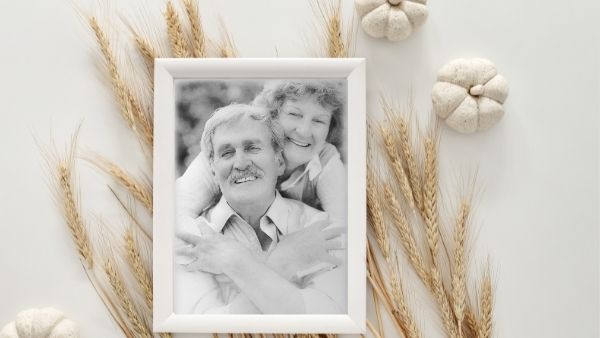 Your list of 50th wedding anniversary gift ideas should include something your parents or special couple can hang on the wall. A custom portrait is a cute gesture and a unique gift.
22. A Trip Abroad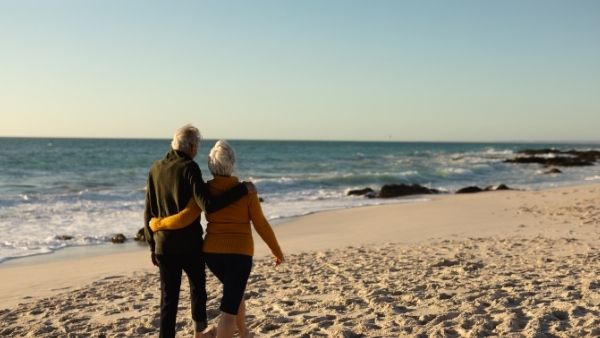 Whether you want to sip Mai Tais on the beach of an all-inclusive resort or try your luck at spotting the northern lights in Iceland, making new memories while exploring a pocket of the world that you have never seen before is a fantastic gift to give to your partner.

Want more celebration or dating ideas for Golden Anniversary? Please visit this page: Romantic and Practical Ideas for 50th Wedding Anniversary Celebration for This Big Milestone
23. Weekender Bag
With a new trip comes new luggage. If you know that the celebratory couple plan on taking a trip to celebrate their anniversary, why not shower them with a new weekender bag? They can pack all of their necessities and favorites and look stylish as they head to their destination.
24. Custom Doormat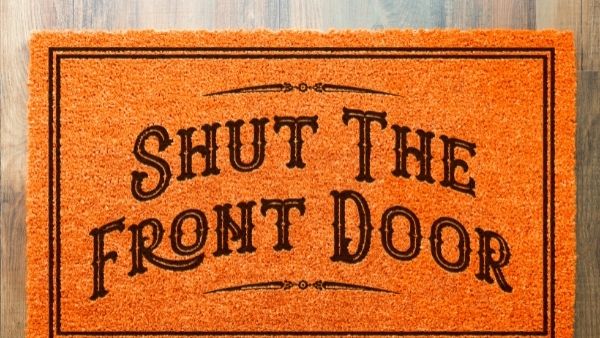 As one of the most creative 50th anniversary gift ideas to consider giving to a couple, a personalized doormat is cute, affordable, and adds a nice personal touch to any home.
25. Vows Portrait
For those looking for an exceptionally sentimental gift, do a bit of digging and try to find the vows from your parents' wedding day. Pair them with a photograph to create a custom wall-art piece that will have them crying tears of joy.
26. Free, Printable Cards To Say What's In Your Heart
Even the most amazing gift can't be upstaged by a thoughtful card. Overpriced and overused cards at the grocery store aren't worth the time and money. These printable cards are free and let you add your own message after you've printed them out!
Here is to 50 More Years!
Fifty years is an incredible achievement that deserves as much celebration as the special couple can handle! Gifts for this anniversary should be all about personalization, sentiment, and luxury as this couple begins to enjoy their golden years together. Remember, you don't have to pick only one of our 50th wedding anniversary ideas. The more, the merrier!