When searching for ideas for a 10th year anniversary gift, it can be easy to get lost and have absolutely no thought of what to get for your partner or the couple you are shopping for. Ten years of marriage is a milestone and deserves a momentous celebration!
 Spending a decade together is truly something for any couple to be proud of, and you and your partner deserve to celebrate in the best way possible. Whether it's a massive gift or something more personal, you will want to make sure that you choose something fantastic.
 Choosing 10th wedding anniversary gifts is quite a challenge, but no need to fret. We have 19 unique 10th anniversary gifts sure to delight any partner or couple. Each anniversary has its own symbolic gift, and ten-year anniversaries are no different.
  The traditional gift to give on the tenth anniversary is something made of aluminum or tin. Aluminum and tin may not seem like the most glamorous gifts, but there are so many great options to show how much you love your partner. Even better, the modern symbol for ten-year anniversaries is diamonds.
 Whether it's a gift made of tin, aluminum, diamonds, or something in between, there are so many great 10th year anniversary gifts here for every partner or couple!
10 Year Anniversary Gifts: Tin and Aluminum
Personalized Tin Anniversary Mug
A tin mug with a personalized message is a great way to commemorate the tenth anniversary. Whether your partner or favorite couple is a fan of camping or enjoys the aesthetic, this gift is sure to delight them! Grab a set of mugs in their favorite color, and be sure to personalize it as much as possible. A set of tin mugs is just perfect for both the fireside and the kitchen table.
A Luxury Candle in A Vintage Tin
Nothing quite screams luxury like an indulgent and richly scented candle – did we hear somebody say, Le Labo? These candles are so exquisite and make an excellent 10th anniversary gift. Find a scent that ultimately reminds you of your partner or the couple you are purchasing for whom you are buying a gift. The vintage tin is perfect as it matches nearly any home décor style.
A Tin Full of Treats
Do you have a love who can't get enough of artisan treats like popcorn? Why not set up a movie night and surprise them with a beautiful commemorative tin filled to the brim with their favorite snacks! We all know the real way to anyone's heart is through their stomach. They may be even more delighted if you grab a bucket with a variety of flavors or yummy snacks.

To create more precious moments, read our page 10th Year Anniversary Ideas: Create Beautiful Memories with Your Spouse
An Apple Watch
Maybe not the most traditional gift, but the Apple Watch is technically crafted out of aluminum. This is a fantastic 10th wedding anniversary gift for your favorite techie! The best part is that you can customize the band to make the gift feel genuinely personalized. Check them out in all available colors to find the best one for your partner.
A Set of Aluminum Picture Frames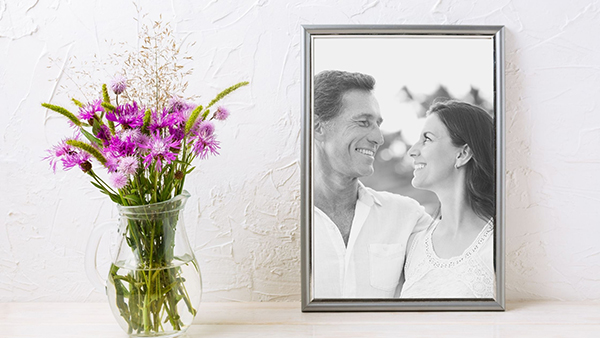 Find a lovely set of aluminum picture frames to match the décor of you and your love's home. Fill the frames with all of your favorite memories from the past decade and watch their face light up as they relive all of the best moments with you! Black and white photos are not only classic, but they also POP against an aluminum frame.
10 Year Anniversary Gifts: Diamond
A Diamond Bar Pendant
Did you know that diamonds symbolize both endurance and perseverance – entirely appropriate to celebrate a decade together. A bar pendant is modern and sleek, perfectly suited to house the modern symbol of 10-year wedding anniversaries. The best part is that these bars are luxe enough to make your love feel like a million bucks while still simple to wear every day.
A Pair of Diamond Earrings
Studs, hoops, drops – it doesn't matter! Your wife or partner will absolutely adore this 10th year anniversary gift. They are simple yet elegant and very special. Studs are great for a lady who prefers a more traditional style, and hoops are for the ladies who like to add some fun and flair to their outfits. Whichever you choose, she is sure to love it!
A Diamond Watch
Diamonds are not just for the ladies – they make fantastic 10th year anniversary gift ideas for the men, as well! Show your man just how much you can elevate his style with a diamond-studded timepiece. Sure, the gift is quite an investment, but so are ten years spent sharing your life with someone. Spoil your guy on your anniversary. We're sure that neither you nor he will regret it!
A Diamond Ring
Why not celebrate with a 10th year anniversary gift that reminds your love of the same way that you asked her to marry you? It is a perfect way to show your appreciation for ten spectacular years while reliving how it all started. She will be taken away with your generous and thoughtful gift. Diamonds are, after all, forever, right?
A Diamond Chain
Is your man a fan of jewelry? Why not surprise him with a gold or silver chain dripping with diamonds? He will be sure to be stunned and delighted by your thoughtful and magnificent gift. A classic diamond chain is an elegant and sophisticated way to add a touch of class to any outfit. Choose from different lengths and settings to get the feeling of the chain just right.
10 Year Anniversary Gifts For Her
A Bouquet Subscription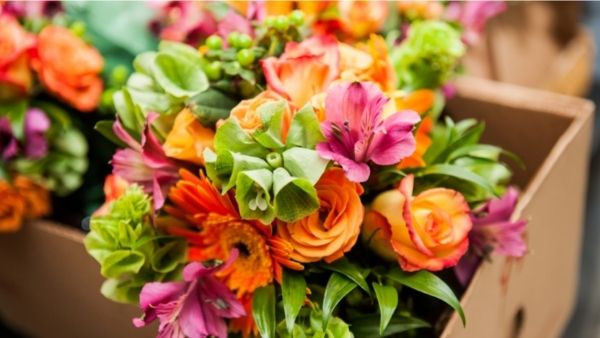 A massive arrangement of red roses is a great start, but you may need to take things up a notch after ten years together. A bouquet subscription is a perfect 10th year anniversary gift for her! Each month a new bouquet is sent to your love to remind her time and time again that you are thinking of her constantly. Feel free to switch up the arrangements and add a personalized note to each delivery.
A Mother's Ring
Suppose you and your partner have started a family during your ten years together. What better way to celebrate the fruits of your union than with a piece of jewelry that perfectly sums up the family that you and your partner have created during all of your years together. One of the most common ways to style a mother's ring is by adding the birthstone of each of your children to the setting.
A Handwritten Love Letter Blanket
We won't tell if you are using this one as just another excuse to cuddle! Write your love a handwritten letter that can be turned into a blanket, so she is reminded of just how special she is every time she snuggles in for the night.
10 Year Anniversary Gifts for Him
A High Brightness Projector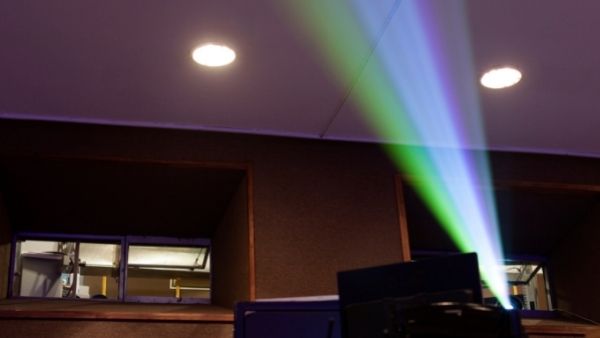 Is your man a fan of backyard movie nights and big game parties? One way to blow him away on your anniversary is by gifting him a high-performance projector. Whether he uses it to host a football party with the crew or wants to snuggle up with you and watch a movie, this is at the top of our list for fantastic 10th year anniversary gift ideas.
New Workout Equipment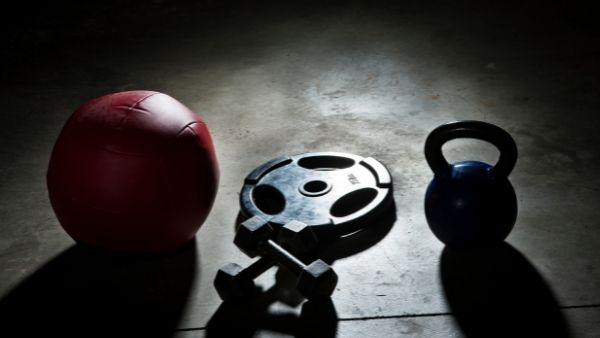 Does your guy care deeply about his health and fitness routine? A new set of workout equipment, maybe pieces that he has never used before, is sure to surprise and delight your special guy! Bonus points if it is something that you can use too! Don't worry. We won't tell him! Why not offer to join him for a sweat sesh? It may be a new activity for you and the hubby to explore together.
An Aluminum Fountain Pen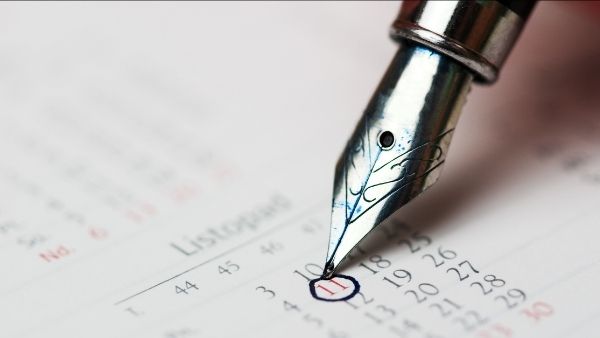 Is your lucky lad a business person? A fancy fountain pen may be just the way to show your appreciation. He'll be sure to love it and will think of you each time he pulls it out to write.
10 Year Anniversary Gifts: Gifts for the Lovely Couple
Personalized Champagne Flute Set
Select an elegant and timeless champagne set as the perfect 10th year anniversary gift for the couple in your life. You can add an anniversary quote, the wedding date, names, an anniversary year – whatever you want! Don't leave your favorite couple high and dry! Be sure to add a bottle of bubbly to break in those flutes!
A New Sheet Set
It is not unheard of for couples who have been together for a long time to stop taking care of themselves, especially when kids, school, work, and other plans get in the way. Why not spoil your beloved couple with a brand new, luxury sheet set? Trust us; this is not a boring 10th year anniversary gift! The right sheets can make or break a good night's sleep!
Free Printable Cards
Finding the perfect way to put your feelings for your tenth anniversary into words is no simple feat. But fear not! These free, printable cards are the perfect way to add a thoughtful touch to your gift.
Cheers to Ten Years!
Spending a decade with your partner is no easy feat, and you should celebrate as much as you'd like! Be sure to commemorate your special occasion with a 10th year anniversary gift for your partner or the celebrated couple that pays special attention to the strength and power of their union. Don't be afraid to splurge on such a meaningful occasion!