If you're still searching for excellent ideas for a 25th anniversary wedding gift, you're in the right place!
Twenty-five years, or a quarter of a century, is an incredible achievement for any couple that requires fantastic 25th anniversary gifts! How can you possibly show someone how happy they have made you after spending twenty-five amazing years with them? This is a challenging task, but we've got you covered!

There are so many wonderful ways to show your affection and appreciation, whether you are shopping for your partner, your parents, or just a special couple in your life. We can't wait to show you all of the ways that you can celebrate this milestone anniversary!
The traditional and modern symbols for the 25th anniversary wedding gift are the same – they are both silver. Silver is prized for its radiance and brilliance, so it is no surprise that it is the chosen representation of such a long-lasting union.

We have put together a list of twenty-six 25th anniversary wedding gift ideas with both silver and non-silver gifts to help you find the absolute perfect gift to give on this momentous occasion. Keep reading to find the ideal gift for your love or favorite couple!
Silver Wedding Anniversary Gift Ideas
Vintage Candlestick Holders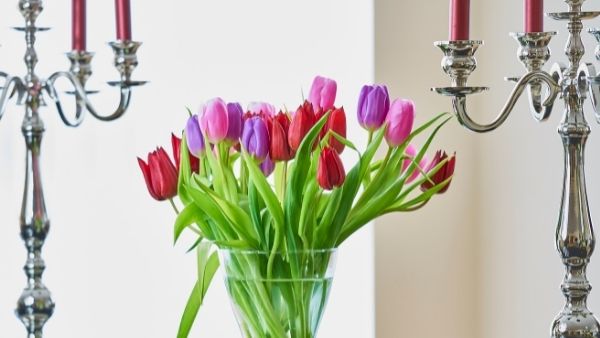 For those who like to add a touch of class to their spaces, a set of vintage silver candlestick holders makes an excellent 25th anniversary wedding gift. They're classic, romantic, and stand the test of time – a fantastic representation of the occasion.
Silver Plated Picture Frames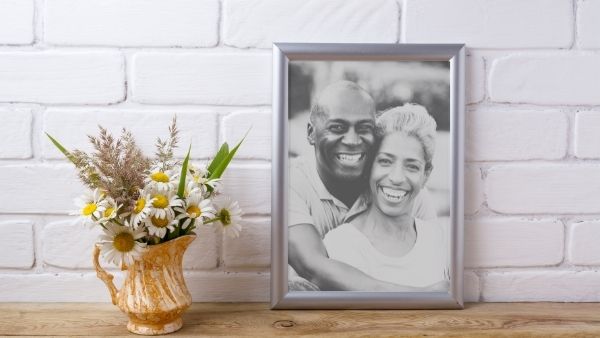 Placing a precious memory into a silver photo frame is an elegant and sentimental gesture to mark the 25th anniversary. These stylish frames let you show everyone that enters your home how many beautiful memories you and your love have made over the past quarter-century.
Silver Locket
A silver locket is an excellent choice for her 25th anniversary wedding gift. Taking the opportunity to fill the locket with of photo of you from your wedding day is a fantastic way to relive your big day over and over again. There are many different styles to choose from, be sure to pick one that suits your love.
Silver Wristwatch
A great gift for him is a luxury silver watch in a classic style. Not only will this gift blow your guy out of the water, but it will also go well with nearly everything that he wears. Consider a personal engravement on the back to remind him of your love for your guy time and time again.
Silver Earrings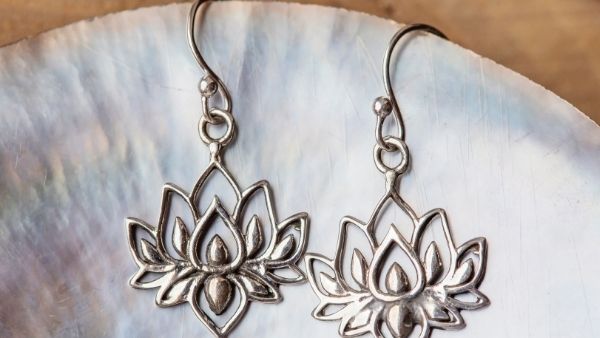 Jewelry is always an excellent option as a 25th anniversary wedding gift. It's easy to find something silver, and everyone loves a new set of earrings. A pair of simple yet sophisticated silver hoops are a great choice to commemorate the occasion. For a fresh take, choose a pair with a contrasting metal.
Antique Silver Serving Tray
This is an incredible gift for a couple who has raised a family over their 25 years together and is watching their children start raising children of their own. This classic gift will be used during holidays to serve delicious food and treats to their family for years to come.
Silver Champagne Flutes
Silver wedding anniversary gifts for couples can be hard to come by. That's why a set of silver champagne flutes is a great gifting option. A set of dazzling champagne flutes is sure to add some flair to an anniversary celebration. This traditional gift is sure to stun the celebrating couple.
Silver Hand Holding Sculpture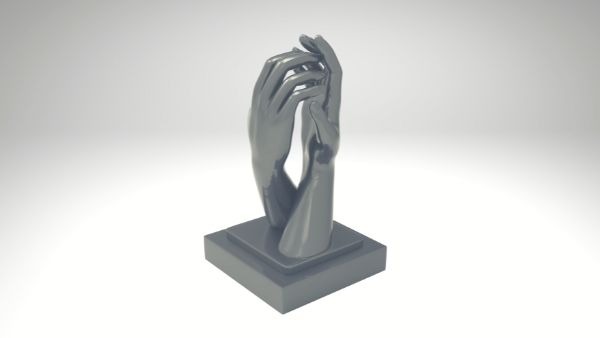 A silver sculpture showcasing you and your partner holding hands is a lovely representation of the bond you share and have built over the last twenty-five years. This makes a perfect gift to give to your partner and is also an excellent gift to a couple. It is full of charm and character.
Silver Photo Album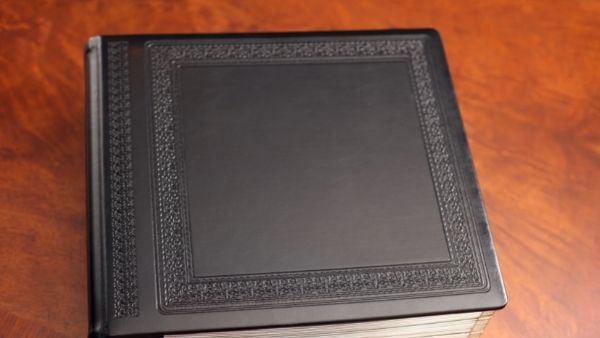 Whether it's to relive the memories of your wedding day or showcase new photos, a silver photo album is a fantastic 25th anniversary wedding gift idea!. It is understated and focuses on the most important thing to celebrate over your twenty-five years together – the memories you have made. Nothing compares to the moments shared.
Silver Cuff Links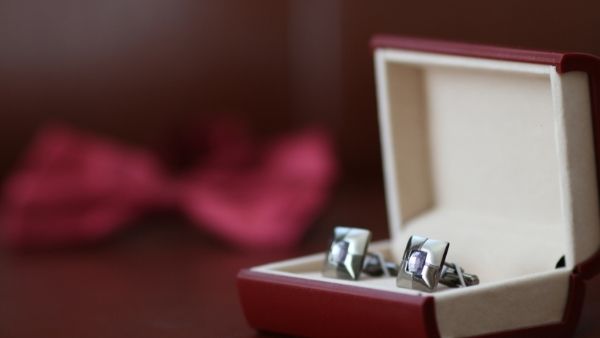 No male's wardrobe is complete without a classic set of cufflinks. For a more formal occasion, such as an anniversary celebration, A set of tasteful and classy silver links perfectly marks the occasion. Your husband will be delighted by this thoughtful and classic gift.
Non-Silver Wedding Anniversary Gifts
European Vacation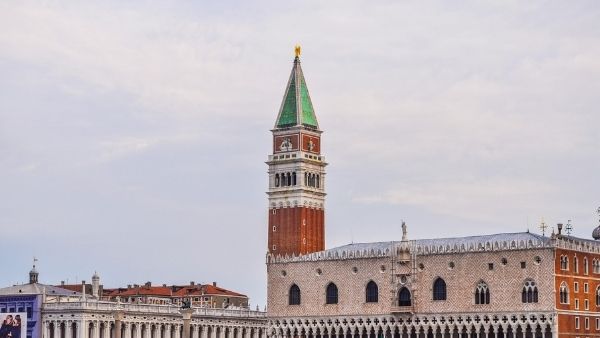 When was the last time you and your partner spent time exploring without bringing the whole family along? Take your 25th wedding anniversary as an opportunity to hop on a plane and explore the ancient lands of Europe. Stroll through the winding streets of all of your favorite cities!
Throw a Big Party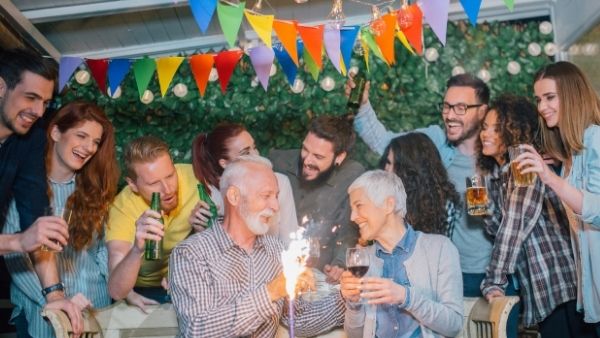 Whether you are throwing a party for your anniversary or planning a party for your favorite couple, celebrating a genuinely momentous occasion requires a tremendous party! Invite all of the people who have enriched your life over your last twenty-five years together. Drink, dance, eat and enjoy the company of all of your loved ones as they celebrate you.

Want more celebration ideas on your anniversary? Click here to read: Best Ideas for 25th Wedding Anniversary Celebration: An Important Milestone to Every Couple
A Brand-New Camera
Does your partner love to take photos of all of your adventures together? Gifting them a camera allows them to freeze many more years of memories! They will be delighted at the thought of capturing more of life's moments with you. There are many great camera options on the market. Choose one that best fits the lifestyle of you and your partner.
Anniversary Plaque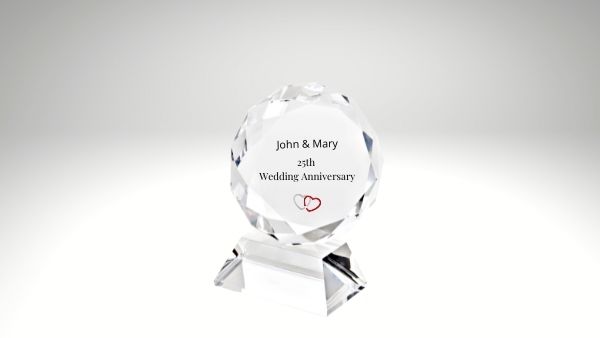 A great gift to give to a couple, an anniversary plaque is a fabulous keepsake that can be used to mark the special occasion. Look for a model that has a rust-free finish and is customizable to add names and dates.
New Wedding Bands
Think about this 25th anniversary wedding gift idea for a minute: In the past twenty-five years, your rings have gone through a lot. Why not celebrate your anniversary by getting yourselves a couple's gift? A new set of wedding bands is a fantastic way to commemorate the endurance of your relationship.
Couple's Spa Day
Take the opportunity to celebrate each other and your lasting love with a bit of rest and relaxation. Spend the day getting pampered, having a couple's massage, and enjoying plenty of quiet and calming time together. Be sure to spoil each other by selecting a top spa in the city or a retreat in the countryside.
A Bouquet Full of Irises
Silver may be the symbol for the 25th wedding anniversary, but irises are the symbolic flower. Surprise your love of twenty-five years with a bouquet full of vibrant purple and yellow buds. Don't be shy! Spruce up the bouquet with a few gold roses and a thoughtful message on the enclosure card to add a special touch.
If you're getting a hard time thinking of the right words, we came up with a vast collection of quotes, wishes, and poems.
Visit our popular pages for some suggestions:
Happy Anniversary Messages, Quotes, and Wishes: The Ultimate Way to Express Your Love
These Short Anniversary Poems Will Make Your Partner Fall in Love With You All Over Again
Jewelry Cleaner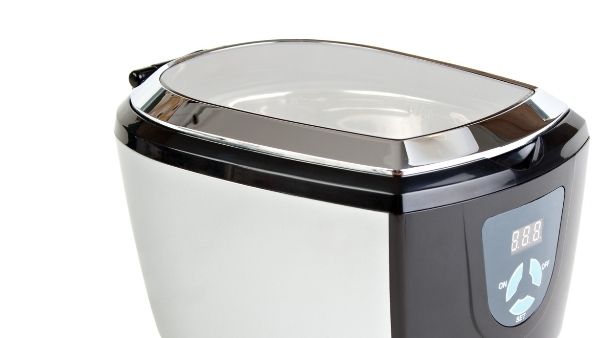 Are you looking for an excellent gift for the happy couple? Why not give them something they can use to clean all of the silver they are getting as their 25th anniversary wedding gift? An ultrasonic jewelry cleaner is easy to find online and quickly cleans everything from engagement rings to wedding bands.
Telescope
An excellent 25th anniversary wedding gift is one that you and your love can use to discover a new hobby. Spend a romantic evening under the night sky stargazing with your partner. Whether an advanced model or one specifically for beginners, a telescope is a fantastic way to spend time learning about something new together.
Night Sky Print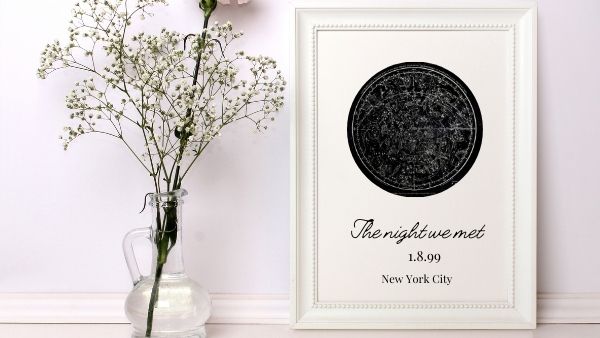 What better way to say I love you than with a print that showcases the night sky on the night that you were married. These prints are easy to purchase online and let you enter your date, time, and location of when you were married – showing exactly how the night sky looked when you said I do.
A Luxe Pajama Set
Both an excellent gift for him and an ideal gift for her, a fresh set of luxe pajamas is the perfect cozy anniversary gift! Choose a decadent silk set or a cozy cashmere set to sleep your nights away in luxury and absolute comfort.
Personalized Christmas Ornament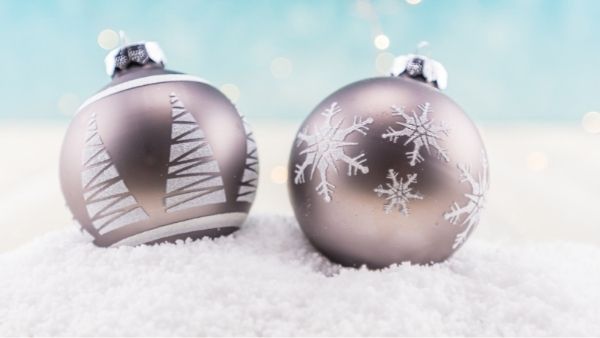 Commemorate your milestone anniversary with a beautifully personalized Christmas ornament to adorn your tree. This is such a great way to show your friends and family how fantastic your twenty-five years together have been. This is a tremendous gift to give to your favorite couple.
A New Grill
Give your favorite couple the gift of a brand-new grill! Join in as they make new memories with cookouts and barbecues in the backyard. A grill is a great way to bring the family together, eat delicious food, and enjoy each other's company.
New Cookware
For the couple who has spent the last twenty-five years cooking together, why not grab them a brand-new set of cooking ware! Just be sure that they invite you over to enjoy all of the delicious food they have been cooking.
Cappuccino Machine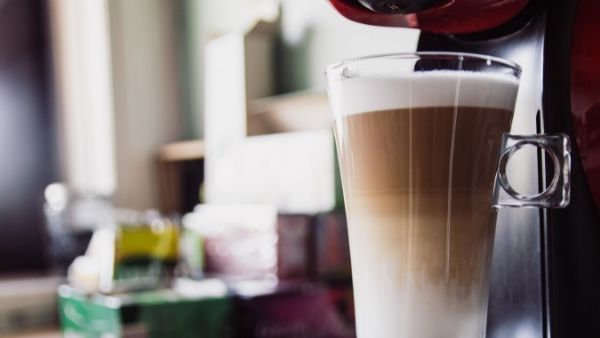 Does your partner love a freshly made cappuccino after they wake up in the morning? Make this anniversary extra special with a cappuccino machine that makes all of the favorite morning drinks!
Printable Cards For Free
You can't properly celebrate your 25th anniversary without putting it on paper – but no need to pick out the same card year after year. These free, printable cards make sharing thoughtful and personal sentiments easy.
Here is to 25 More!
Celebrating twenty-five years of marriage is something to be thankful for and very proud of! When choosing a 25th anniversary wedding gift, keep in mind how you can show your partner how well you know them after a quarter of a century together.